მასტერკლასი
A WORKSHOP ON PHOTO BOOK PUBLISHING by ANDRÉ FRÈRE
ANDRÉ FRÈRE
New
28 აპრილი - 30 აპრილი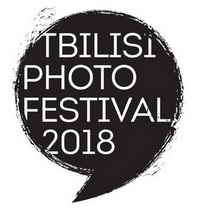 TBILISI PHOTO FESTIVAL MASTERCLASS
with

ANDRÉ FRÈRE

Photo Book Publisher
A WORKSHOP ON PHOTO BOOK PUBLISHING

on April 28-30th 2018
In Tbilisi, Georgia
The objective of the original Masterclass with internationally renowned photo book publisher André Frère aims to help the professional photographers - confirmed and emerging - or affirmed amateurs of photography to find the ways of shaping already existing body of work/photo project/series of photos
in a book project.
Together, they will address:
• Editing a series and setting up image sequences for a book project

• Reflection on the format, the layout, the paper, the bindings, practical work for the realization of a faceplate.
• An approach of the different stages of production: importance of a designer, role of the publisher, relationship with the printer (technical constraints, etc.), distribution of the book object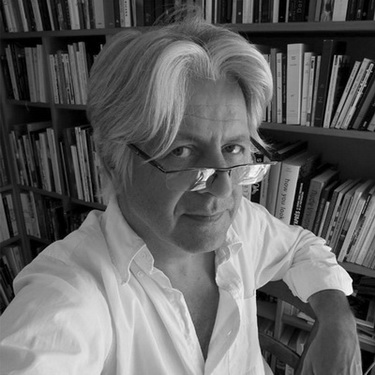 André Frère


André Frère - co-founder and editor at Images En Manœuvres Éditions, after receiving two major prizes - the Nadar prize for Jean Christian Bourcart's Camden in 2011 and "Prix du livre historique" at the Rencontres d'Arles for the book Les livres de photographie d'amérique Latine of Horacio Fernandez at Les Rencontres d'Arles in 2012 creates André Frère Éditions in 2013.
Since many years André Frère has been developing co-publications with foreign publishers, and he is committed to follow long-term independent artists, such as Antoine d'Agata, whose Stigma book he edited opened the third chapter of The Photobook: A History Volume III by Martin Parr.

André frère has published books of some internationally renowned photographers such as: Antoine d'Agata, Jane Evelyn Atwood, Raymond Depardon, JH Engström, Alberto Garcia-Alix, Stanley Greene, Max Pam, Martin Parr, Anders Petersen; as well as emerging photographers such as, Marie Baronnet, Silva Bingaz, Bérangère Fromont, Émeric Lhuisset, Nicola Lo Calzo, Mar Saez, the Phenomena team (Phenomena Jury Prize Photo Espana 2017), Thomas Vanden Driessche with his famous How to be Photographer in Four Lessons, Sébastien Van Malleghem (2017 Golden Visa nominee by Le Monde), Nicolas Wormull, Piotr Zbierski (Shortlisted Nadar Prize 2017), Christian Lutz.

Recently, André Frère launched a new collection, Just Between Us, gathering the interviews of the photographers. This collection gathers six volumes conducted by Christian Caujolle, Nicolas Combarro, Christine Delory-Momberger, Bernard Plossu and Christine Ollier.
André Frère Éditions is present on many festivals and Photography fairs: Cosmos Arles Books (France), Unseen (Kingdom of Netherlands), Frankfurt Fair (Germany) and Paris Photo (France) etc. http://www.andrefrereditions.com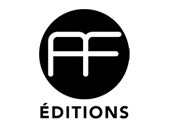 WHO CAN JOIN THIS WORKSHOP?
Workshop is open to Anglophone and Francophone professional photographers, artists, confirmed amateurs of photography – all those who have already produced a body of work/photo project/series of photos and wishes to learn how to transform existing work in a photo book project.
Workshop for 10 participants maximum.
RESULT OF THE WORKSHOP
Under the direction of André Frère the participants of the workshop will work on a version of the dummy of the presented photo project.
WHAT TO BRING
. A portfolio of around 60 images (paper proofs) of a photographic work in progress or finished work (printing on standard printer is sufficient)
. Dummy or finished, published project of a book
. personal computer with the storage of all the images even those that are not in the selection*
. Documents on other works already done
. A text presenting the body of work/photo project/series of photos
. Biography of author
* Important note: all images that participants have taken for this work are stored on his/her computer and printed on paper, even if they were not selected for this first presentation of the work. Indeed, it is quite possible that some of these images find use in the end.
It is highly recommended that the participants have a very basic skills to make elementary operations in INDESIGN .

SPOKEN LANGUAGES
English and French


MORE INFORMATION
Contact Elina Valaité, Masterclass coordinator (she speaks English, Russian and Georgian).

email: masterclass@tbilisiphotofestival.com
MASTERCLASS SPACE AND WHERE TO STAY IN TBILISI
The Masterclass will be held in one of the Fabrika's conference halls. Fabrika is an old Soviet sewing factory that has been repurposed into a fabulously modern hostel and cool urban space in an old Tbilisi neighborhood.
http://fabrikatbilisi.com/hostel/
In Tbilisi, participants can stay at this modern, comfortable and secure hostel conveniently located in the center of the city to be just near to the masterclass place. There are also some very nice small restaurants in the courtyard of Fabrika and it's neighborhood where meals are attractive not only because for their taste but for the prices as well.
Participants can try other nice hotels or hostels in Tbilisi near by Fabrika as well as Airbnb suggestions in the same area.
As Tbilisi Photo Festival is partnering with Fabrika, we can get for all masterclass participants corporate rates for staying in the hostel during the Masterclass.
PRICE OF THE WORKSHOP
The cost of the 3 days of the workshop is 850 euros.
The accommodation ready package price is 400 euros including : *
Accommodation in Tbilisi
Transfers from and to Airport in Tbilisi
All the meals during the masterclass days including the first welcoming dinner
*The accommodation package is not obligatory in case participants prefer to take care of their accommodation and meals independently):
The number of workshop participants is limited to 10.


WORKSHOP PROGRAM


First Day, Saturday, April 28th


Morning session: 9 : 30am -12: 30pm:

General Presentation: each participant of the workshop presents the edited body of work/project/series of photos


Afternoon session: 13:30pm -18 : 30pm

Reflection about the conception of an "editorial object", individual feedback of the mentor on each body of work/project/series of photos presented by workshop participants.


Second Day, April 29th


Morning session : 9.30am - 12.30 pm
• Presentation of photo books by André Frère Editions
• Presentation of different types of binding, papers and production of a "dummy"
• Work on the railway of each participant's project


Afternoon session: 13.30pm - 18.30pm

• Mid-term point : sharing the progress of each participant's work, presentation to the group
• Start of production of dummy


Third Day, April 30th


Morning Session 9.30am - 12.30pm

• Another session of "dummy" production


Afternoon session: 13.30pm - 18.30pm

• Production of the "dummy"
• Conclusion on 2h including a presentation of the different stages of the creation process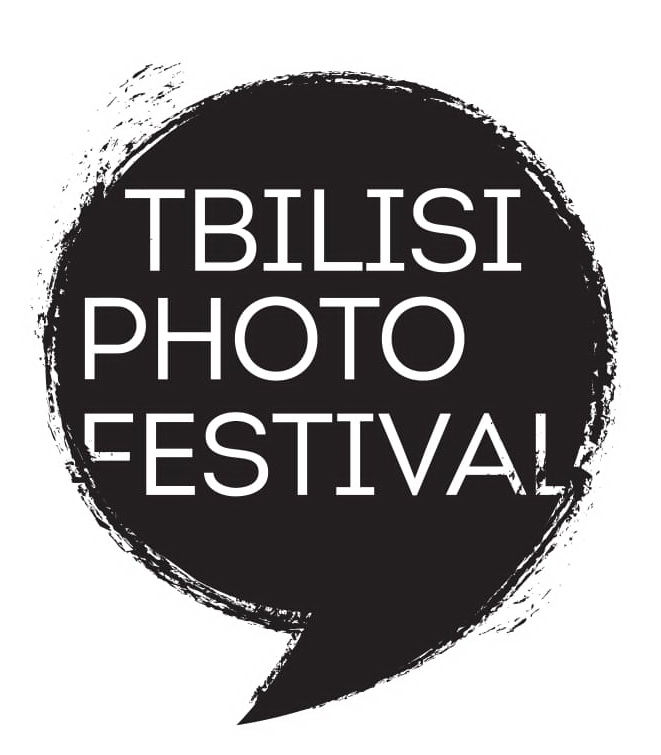 THE TBILISI PHOTO FESTIVAL
The Tbilisi Photo Festival was launched in 2010, in partnership with Les Rencontres d'Arles. It is the first annual international photography festival in the Caucasus and has proven to be not only the most respected festival of photography in the region but one of the most highly esteemed cultural events in the Caucasus.

The festival is significant for being a central meeting point for photography from the west, along with Asia, Iran, Turkey, Russia and the Arab world. Each year, the Tbilisi Photo Festival attracts internationally renowned photographers, curators, photo editors and leaders of other major photo festivals to the Georgian capital, along with thousands of photography fans. Tbilisi is fast becoming a hub for new ideas in photography.

In 2010 Artistic Director Nestan Nijaradze co-founded the festival with Lionel Charrier – French photographer and currently Photo Editor at Liberation

www.tbilisiphotofestival.com

https://www.facebook.com/tbilisiphotofestival/
The masterclass is organized in partnership with The Flying Factory - International Workshop platform for Photography
ollierchristine@gmail.com - +33 6 80 68 25 40 - +33 2 33 25 84 50
გსურთ მონაწილეობის მიღება?
დარეგისტრირდით ახლავე
ANDRÉ FRÈRE
A WORKSHOP ON PHOTO BOOK PUBLISHING by ANDRÉ FRÈRE
უკან გასვლა